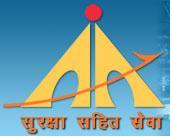 Result of the written exam held on 20.12.2009 conducted by AIRPORT AUTHORITY OF INDIA for JUNIOR EXECUTIVE (ATC)

Download Result >> It lists roll numbers of all successful candidates.
So, if you don't remember your roll no. check this list of candidates containing the candidate name and their roll numbers.